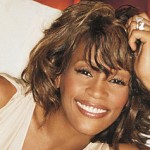 Let's begin by saying that I am not, nor have I ever been a Whitney Houston fan and prior to her passing on Saturday, February 11, I didn't even own one of her songs or albums. However, as a music enthusiast, I admit that I was very well acquainted with her music and understood the impact of Whitney Houston upon American pop culture. She was a diva, a pop sensation and inspired a whole new generation of singers, like Alisha Keys and Jennifer Hudson, who admired her voice and her contributions to the music industry. So when someone like this passes, as a pastor you pay attention to see how the culture will respond and remember her. And I must confess, I somewhat got caught up in all.
My heart was heavy for her loss and I resonated with a tweet that Barbara Streisand sent that evening, "It is heartbreaking that she, in the end, could not find the joy in her life that she gave to millions of people with her music." Such a beautiful woman, with an amazing gift of song, but who in the end, couldn't find victory in the earthly struggles of her flesh. But I also knew Whitney to be a woman of faith, whose mother, the great gospel singer Cissy Houston, raised in church, and whose friends, especially the Winans family, continued to shape and form her faith as she became a superstar. And while she wrestled with drugs and had her moments in the spotlight, I was comforted in the fact that my God keeps his promises, and has told us that our salvation is not based on what we do, but upon what Christ did at the cross and that once we receive Jesus' free gift of grace through faith, we are secure in Him.
What I was not prepared for though, was how God would so quickly use this tragedy for His glory, as millions of people throughout the world would get to experience church because of the four hour nationally televised service for Houston from her home church in Newark, NJ. At first, I was put back that her services would be televised at all, but then I understood. I got it. So for "research" sake, I tuned in this past Saturday to experience it, and found myself completely blown away and blessed by the fact that no one compromised the message or the design of the service for the sake of the multitudes and in turn brought "church" to the world. Yes, though Whitney's own life saw its share of darkness, her passing set a stage for the sharing of God's light and love to others. And what I saw was beautiful!