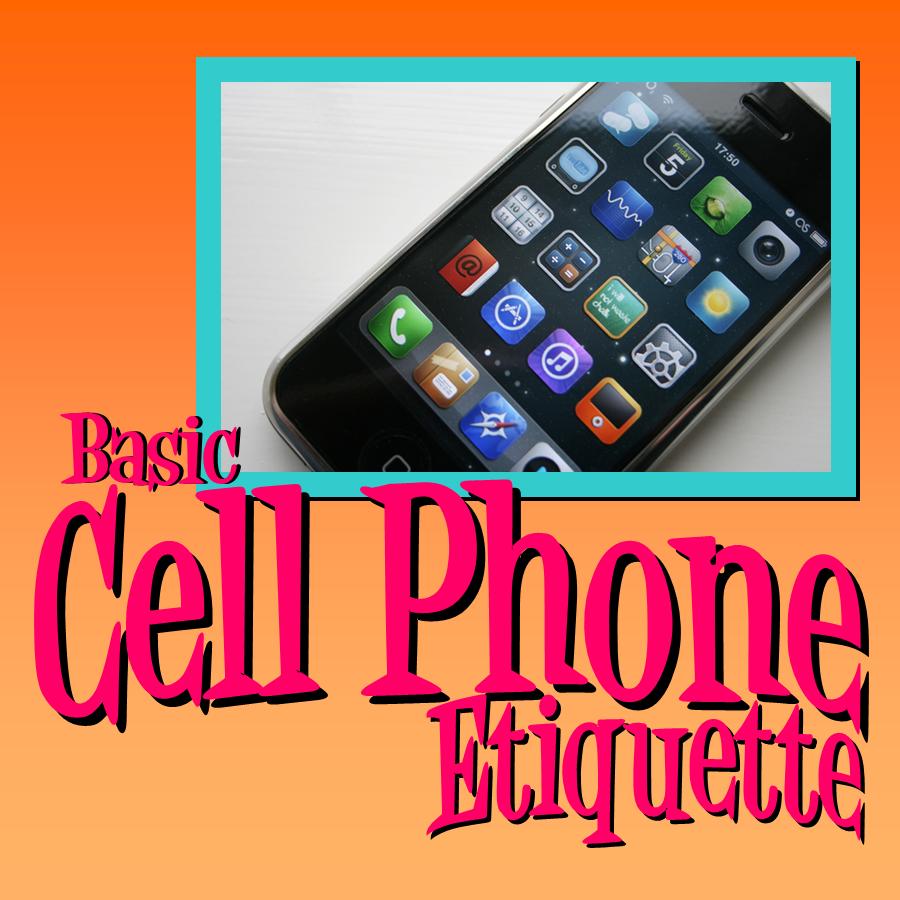 Call me the Police of Mobility if you want, but I've had enough and I'm beginning to be a big proponent of cell phone etiquette. Yes, I'm guilty of breaking some of these over the years. However, after some recent experiences, I have to say it's time we really consider how we use our cell phones and realize they are a tool of communication that were never meant to enslave us. So when using your mobile device, please consider these…
8 Ways to Respect Others When Using Your Cell Phone…
1. Let the call go to voice mail! Unless someone is dying, is your call really more important than the person you are talking with? If the call is really that important, they'll leave a message and you can call them back in a few minutes. Your first priority should be to the person you are with. If you do take a call, be respectful and ask permission of the people with you.
2. Keep your conversations private! Nobody else wants to hear about your private problems and conflicts, so pay attention to the surrounding audience. Go outside to take a call. Create some space between you and others. Find some privacy. If you can't find a more private situation, use your text or email function to relay messages.
3. Speak softly. You do not have to yell to be heard. Mobile phones are designed for conversation at normal volume levels. Talk as you would talk to other people or on a land line phone. The person you are talking to even has a volume button on his or her phone. You can keep your voice low and discreet by directing your face down and slightly into your chest. If you are not sure if you are too loud, watch the reaction of people near you.
4. Avoid loud and obnoxious ring tones. This is for the lady in the elevator whose cell phone ring tone almost sent me through the roof. Do you really need to have a psycho scream or a police siren to let you know someone's trying to reach you? Also, keep the ring tone at a reasonable volume, so as not to startle people.
5. Obey cell phone rules. Where there are rules about switching mobile phones off, please obey them. In hospitals and in airplanes, the signals can interfere with equipment. Or so they say. Place your phone in the silent mode or vibrate at church, in libraries, restaurants as well as theaters. And please use hands free Bluetooth devices when driving on the road.
6. Don't try multi-tasking. Multi-tasking isn't cool and you really can't do it properly and safely anyway. Pay attention to what you are doing as multi-tasking can be hazardous, rude and inefficient. The person you are talking to deserves your full attention. So put the phone down, turn off your phone, call back later and concentrate on what you are doing. Your phone conversation can wait, and in doing so you will not inconvenience those around you.
7. Consider your surroundings. Seriously, must you really talk on the phone while in the loo? Especially a public restroom? Not only is this totally inappropriate, it's an outright invasion of privacy. Be considerate of others who want a little privacy while doing their business.
8. Be present. Don't prioritize your phone over the people you are with. When we first got Web browsing on our phones, it was fun to answer all questions that emerged during conversation by launching a Google search. The novelty has worn off, and it's now considered rude. Enjoy the company of those you're with and let them know they're more important than your phone or Facebook comments.