An Edited Repost from August 1, 2012
If you are like most American's r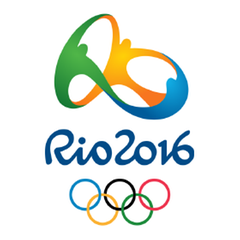 ight now, you're probably a little sleep deprived from watching the Olympic coverage! With so many televised options, you can literally watch Olympic coverage 24-hours a day! It's amazing to see these athletes, some of whom are just teenagers, perform at the highest level of competition! When I was 17, I sure wasn't preparing to fly to Rio! I was just hoping that I didn't blow the engine in my 1967 Volkswagen Bug!
What I'm struck by is the sheer amount of perseverance and dedication these Olympic athletes possess. Countless hours of practice, a myriad of sacrifices and an incredible amount of strength & grit got them to the Rio games. While they make it look easy, they put in years of hard work, for a single event that will, at best, last for only a few minutes!
The games teach us the value of self-control, discipline, training and adherence to principle. And these athletes make us shake our heads in disbelief at the strength, skill and determination of which human beings are capable.
In 1 Corinthians 9:27, Paul writes, "I discipline my body like an athlete, training it to do what it should. Otherwise, I fear that after preaching to others I myself might be disqualified" (NLT). In considering this verse, I believe that the Apostle Paul knew and understood something that many of us contemporary Christians miss: Success in the Christian life requires training, conditioning and focused effort. There is a spiritual athleticism required. Learning to trust God and live the Christian life requires training, just like gymnastics and swimming.
Watching the Olympics has once again inspired me to give my all for Jesus! After all, lazy Christians, like lazy athletes, don't win. What's more, they don't even have much fun!