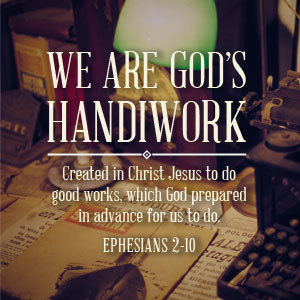 "You don't have woo!" That's what I heard from another church, a few years ago, as they explained their decision not to hire me. I had three of the four things they were looking for, but I didn't have woo!
What is "woo", you ask? Well "woo" is the supernatural ability to win others over. Did I just say, "supernatural"? Perhaps that was a little tongue in cheek. I guess it would actuality be more of a personality trait than anything. But some seem to elevate it as more important than a "spiritual gift" and a lot of churches seem to want leaders who have it!
Really, I'm not bitter! I am quite content that I don't have "woo"! And in the case of the church that turned me down, because I didn't have it…well they appear to be having their own set of problems, in their search for it! So, God actually used it to protect me, and for that I am grateful.
So what am I trying to say here? I guess I can try to manufacture it, which wouldn't be true to who I am. Or I can be who God made me to be!
Believe me when I say, I am glad for those who have woo! We really need people like them in the kingdom! And truth be known, I am actually drawn, like many others, to people who have woo. But instead of trying to be something I'm not, I've gotta be who God created me to be. And in truth, by being who God created me to be, I will actually win others over, instead of trying to be something I wasn't created for. Yes, people can see right through the fabrication.
So, I don't have woo! But I have a lot of other God-given traits and gifts that are just as important to the body of Christ. As the Scriptures declare in Ephesians 2:10, "we are God's handiwork, created in Christ Jesus to do good works, which God prepared in advance for us to do." Each of us has a role, a part, in the grander plan of God. We were shaped by God, for God. He made no mistakes. And each of us, if we play our part in the kingdom of God, will sense God's pleasure and fulfill God's purpose here on earth.
I don't have woo!
There I said it! Perhaps I will sleep a little better tonight having acknowledged that! Yes, I am at peace with who God created me to be. No mistake about it.